This is where Creative Meets Business.

Introduce Your Creative Side to Your Business Side & Thrive with programs developed specifically for brand-led creatives and designers.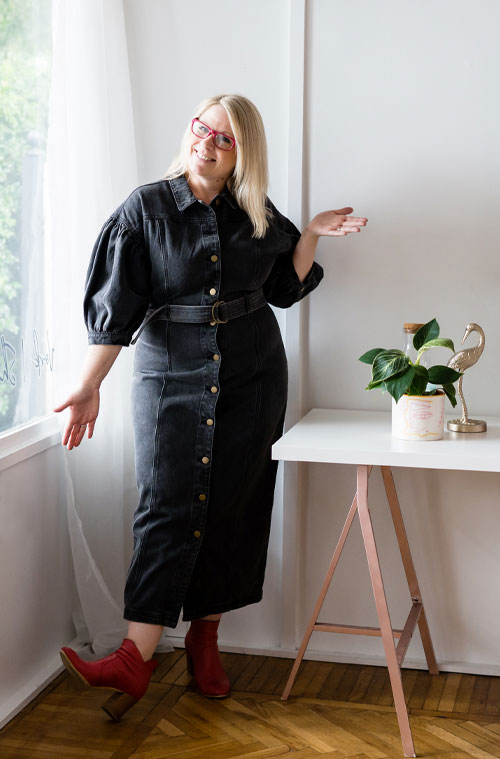 Just a little bit of BTS to get the ball-rolling… I'm a lover of coffee and ultra-dark chocolate, obsessed with animal print and renovation shows.
I'm also a brand creator and business coach for creatives.
What qualifies me to do all this? Well, I've done the freelance thing (good for a time, far from good), and spent 15+ years as a strategy, design, and business development leader in agency-land in the UK, Europe, Asia and Australia.
I know all about the challenges that face designers in agencies, why they decide to make the jump and find their own creative freedom, and the rollercoaster that follows to make that work.
For the past 7 years (and counting) I've built my own successful brand and design consultancy. One that serves me and my clients equally. I believe that's the way it should be.
I'm your business growth consultant, brand strategist, cheerleader, mood-lightener (when it's needed), advocate and blue-sky thinker.
And I'm here to see you grow and thrive on your terms.